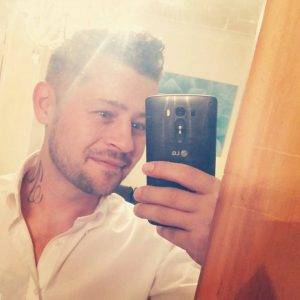 DETECTORIST NAME: Steve AKA Little Legs
AGE: 31
LOCATION: Lincoln
OCCUPATION: Marketing and Entrepreneurship
STARTED DETECTING: 3 Years Ago
CHILDREN: 3 Beautiful Children
METAL DETECTOR(S) OWNED: Using a Garrett 250, looking to upgrade soon.
CLUB OR LONEWOLF: Lonewolf
BEST THING FOUND: Numerous Roman Coins
FAVORITE PERIOD IN HISTORY: Medieval
Steve is the founder and co owner of The Detectorist website, the one you are on now! He started metal detecting a few years back and hasn't looked back since! He is that passionate about treasure hunting, he created a whole website about it! He is the father of 3 beautiful children, a boy and 2 girls.
We asked Steve his funniest metal detecting story "I had been out in a small woodland, somewhere that no one had been,a complete secret. When I got there I set up and got to hunting, I had been there about half hour, and noticed there was some boxer shorts on the floor near a tree. My initial thought was great people come here, and it's not as secret as I thought. After I had pondered for a few moments trying to solve the mystery, I thought to myself I have them same boxers. Then I thought hang on a minute, they are my boxers?? After going through the motions in my head and even at one point questioned whether I had slept walked here previously (it's just down the road from where I live) and panicking that I was losing the plot, I came to realize that previously when I had been wearing my hunting trousers I had gone home to shower and took them off together leaving the boxers trapped in my trousers. I had been so excited that morning to go detecting that I rushed so much that I had not realized, then they must have fallen out when I got to the woods"