Garrett GTI 2500 Metal Detector Review
When it comes to metal detecting, Garrett metal detectors are known for entry and intermediary levels but with the GTI 2500 model that's not the case. This is a professional tool with high-quality materials and on top of that is has a microprocessor which can figure out the depth and type of the material that the coil finds.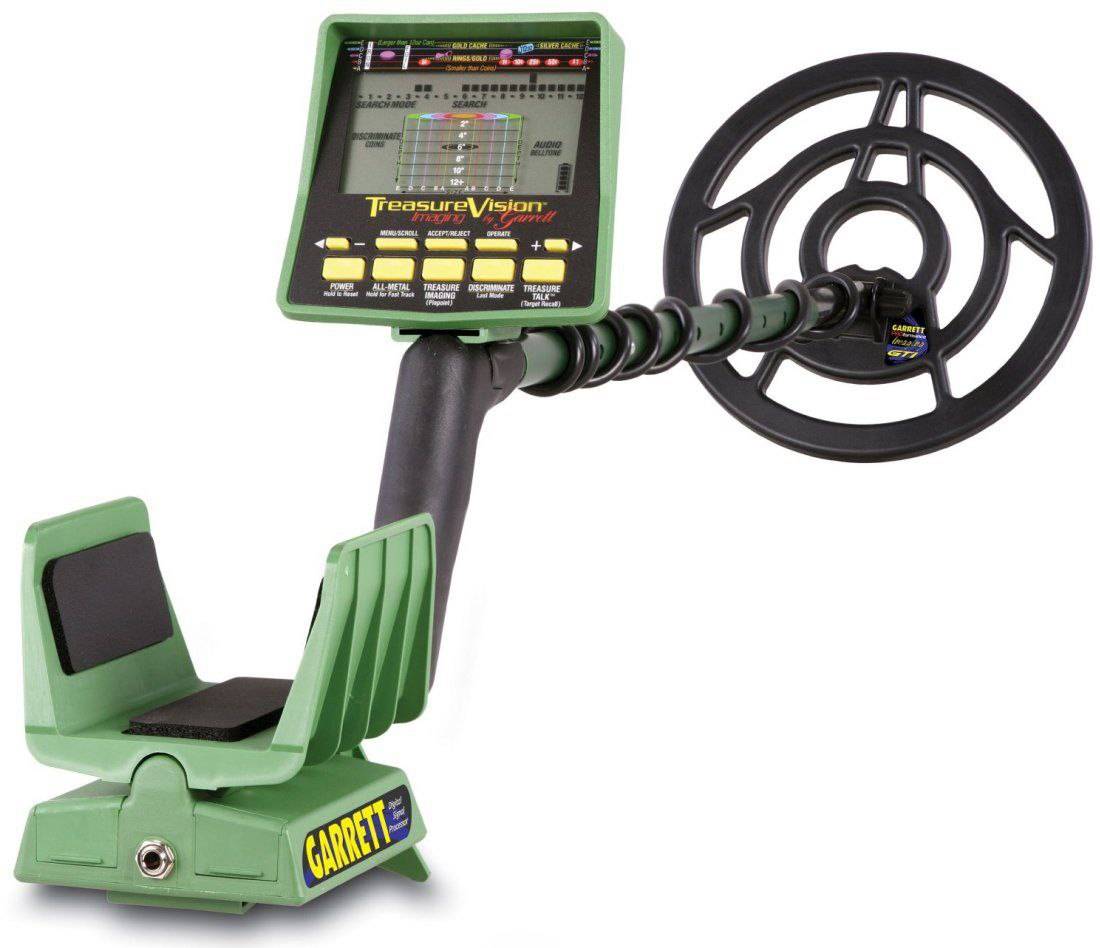 You won't miss a single coin!
This is possible thanks to the secret ingredient in the GTI series exclusive Digital Signal Processing (DSP) chip. With some detectors, it's impossible to know whether a detected target is a junk or treasure until you dig it up, but not with the GTI 2500. It will save you a lot of time and effort.
You can even tell what kind of coin you will find: a penny, a nickel, a dime, a quarter, a half dollar, or a dollar. The GTI 2500 lets you sift out the trash and concentrate on the treasure, making the hunt far more productive than with any other detector
manufactured!

Features of Garrett GTI 2500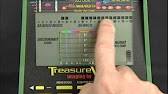 DSP Microprocessor Controlled Operating System
Warranty: 2 years
Size and Depth Matrix with target size data
Adjustable Frequency
Hip mounting of Battery Pack
Waterproof Elastomeric Membrane Touchpads
Imaging Search coil Series: 9.5″ and 12.5″
Why is this model special?
First of all, this is a professional metal detector which is lightweight with a weight of only 1.8kg or 3.96 lbs which is truly amazing for a powerful detector.
When you are going for metal detecting you will often find different targets which will share similar conductivities. The problem here is that detecting what you think is a quarter may well be an aluminum can or something else with no value. Often we spend a lot of time digging for useless things. If you want to get directly to the target, you can use the true size and depth technology. It will enable you to determine whether a detected target is a junk or treasure.
If you spent time digging in the past you know what this means, no more aluminum cans or junk! Garrett's GTI detectors are the only detectors in the world that provide true size and depth technology but there are other technologies with some similarities.
Garrett GTI 2500 is setting the standard
Even if this model comes with a 2-year warranty, it is known to last way more than that!
It is a high-functioning precision instrument and one of the best metal detectors on the market. This metal detector can withstand years upon years of heavy use without any problems at all. Of course, this product will be durable as long as it is cleaned and stored properly after each use. There are almost no limits to where you can take this surprisingly lightweight yet advanced instrument. This metal detector is made to last and picking one up will determine the route of your every hunt for years to come.
As I mentioned at the start of the review, one of the most interesting features of this model is the Digital Signal Processing (DSP) chip. This small microprocessor will interpret the raw data from the coils and it will translate all the details about what kind of material is buried underneath on its radar, details you wouldn't think it was capable of.
It does more than tell you a coin is buried 6 inches underground, it tells you if that coin is a penny, dime, quarter or nickel! Such an accurate gauging system allows you to skip the trash and focus on the treasure. You can be more productive than ever before with this metal detector. Hours spent digging up aluminum cans are a thing of the past—and only Garrett's GTI line is capable of such jarring accuracy.
Easy to use from the first try

All detectors require a certain amount of setup, of course. The GTI 2500, however, attempts to make that setup as easy as possible, while retaining the diverse preferences that advanced diggers may desire.
If you're looking for only a certain type of treasure, perhaps one you expect to encounter in a designated area, you can let your detector know that and it will only alert you when the target you have in mind is in range.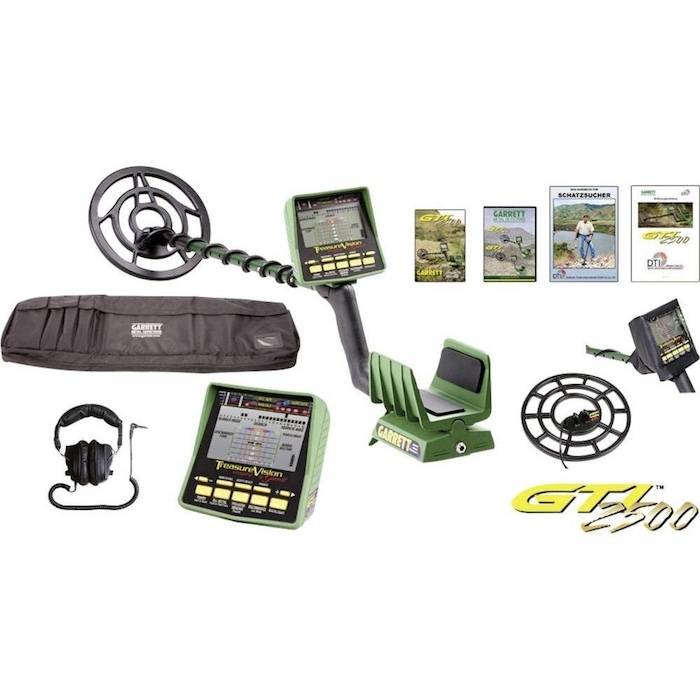 In a similar way, if you're prepared to hunt in a particular type of terrain, use the interface to input that data to increase your detector's ability to read in such an area. Admittedly, it may take some time for you to fully understand what you're working with in regards to these settings. Attempting to master a device capable of feats like this one is supposed to take time, though. And the included instruction manual comes with a DVD that should assist you in the process of fully understanding what your metal detector is really capable of.
Complete with an adjustable audio threshold, an all-metal deep seeking mode, and an adjustable frequency, the Garrett GTI 2500 is the perfect device for a treasure hunter that is more than ready to jump into the field. Despite all of the features and settings, this advanced machine weighs less than 15 pounds, which makes it perfect for longer excursions, or carrying it into more difficult terrain that has yet to be explored by other diggers.
The device comes with Walkman-style noise-canceling headphones that allow you to take notice of even the lightest and most subtle beats and pings that the metal detector is capable of. The beautiful design is just a slight nod to how intricately the most detailed features work together in this machine to make it a highly functional work of art.
Excellent professional metal detector
The GTI 2500 is everything Garrett says it is and more. This model was tested against 8 other top of the line detectors from different manufacturers and GTI 2500 went much deeper than the other detectors and correctly identified the targets much better using the imaging feature.
When using other detectors and finding a good signal a lot of times it turns out to be tin can lids or galvanized steel, but with the GTI 2500, you can determine the size of the target and almost know what it is before you dig.


If you are looking for a metal detector that is built to find coins, then
this is it. Garrett has gone to a lot of effort with the GTI 2500 and it doesn't disappoint. The best thing about the GTI 2500 is the ease of use for coin hunting. Everything is almost completely setup ready to go out of the box and once you watch the included training video you will out find all kinds of buried coins in no time.
Garrett GTI 2500 appearance
This isn't the prettiest metal detector you will find, but it is comfortable. That armrest with padding will come in very handy on long days out on the hunt. The buttons are easy to press and clearly labeled.
The display is big as are the buttons, so there shouldn't be too many issues seeing what is going on. It features an LCD screen and great visual indication of the depth and size of the object you are tracking.
The main things most people like about the Garrett GTI 2500 are the depth that the detector can reach (around 12″) and the nice display which easily shows the size and depth of the item.

Discover what is on the ground without digging!
What you "see" is what you get. While you're treasure hunting it's fun to imagine what you might find: a bag of coins, jewelry, war relics, or even a nugget of gold. The Garrett's patented Graphic Target Imaging (GTI) technology lets you "see" what's really buried below.
Discover the object size
Most metal detectors can only determine a target's depth (if it's a coin) and the kind of metal it's made of. However, the GTI goes a step further and also reveals the target's true size and true depth (no matter what the target is) via a unique, user-friendly graphics imaging display.
Sophisticated information like this is invaluable, especially when a detection signal can be attributed to any one of several similarly conductive but different sized objects. For example, a coin, a screw top and a can of drink will all trigger a penny signal. Without size information, you have no idea what the target really is until you dig it up.
Advanced Digital Signal Analysis

At the heart, this technology is Garrett's exclusive onboard Power Master DSP which gives the GTI the boost of intelligence it needs to discriminate more accurately and find and identify deeply buried objects. Enlarge the scope of your scanning area with the super deep Imaging search coil and you can find treasure at even greater depths.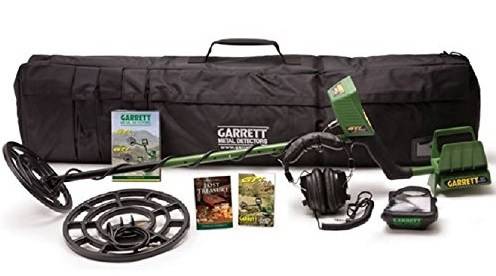 Pros:
Easy to set up, even with complex functionalities
Lightweight with 1.8kg or 4lbs
Adjustable frequencies for audio
The package contains 2 coils which can be submerged in fresh water and salt water(perfect for the beach)
Comes with everything you need for metal detecting
Cons
It isn't completely waterproof, just the coils
You may think that it's expensive, but considering the fact that it's a professional tool, it's quite cheap!
Final verdict for Garrett GTI 2500
This is not your everyday metal detector, it's in a whole new league with a microprocessor that can tell you what's borrowed underneath. Comes with 2 coils and they can be submerged in fresh water and salt water without a problem, and it's surprisingly easy to use considering how many complex functionalities it has. The setup isn't hard at all, you can pick it right away and go for metal detecting.
The Garrett GTI 2500's ability to determine a detected target's size takes the guesswork out of the hunt so you don't waste time digging unwanted items like trash.

If you want a professional tool with high quality and a dependable metal detector which will last for years, this is the right metal detector to use and to count on.