The 5 Best Metal Detector in 2023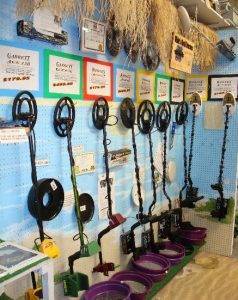 Just to make sure we are on the same page, the best metal detector depends on who will be using the detector, so, it really depends on you!
I will try to provide different scenarios that may fit you with different explanations of why a certain metal detector may be better than the other.
There, answering this question is near to impossible, as there are many different factors to consider. In summary, I picked the detectors based on the reviews, personal experience, pricing and difficulty.
With technology advancing at the speed of light, new models are being constantly released on to the market.
Want to skip the long read? Here is my choice for best metal detector: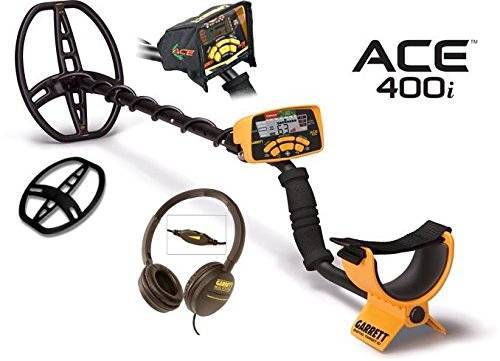 Garrett ace 400i
is a perfect one to start learning how to metal detect and to go into advanced metal detecting with it. It's well made, easy to get used to and comes at a very affordable price for a detector. It's not only well made, but it also comes with plenty of accessories, that can help you get used.
P.S. I'm earning a commission from the above link.
I realize that you may have landed on this page meaning a few different things so I have separated this post into sections below, trying to answer all possible meanings for what is the best metal detector?
If I was answering this question based on ratings given on the internet then here is the information I have gathered from sites like Amazon, Joan Allen, and Regton.
I have put them into the top 3 or 4 in their respective user levels.
Best Metal Detectors
This list is still being updated, it contains affiliated links and I'm updating it year over year by comparing different metal detectors in the industry. As an Amazon Associate I earn from qualifying purchases.
| Model name | Product image | Shop |
| --- | --- | --- |
| Garret Ace 250 | | |
| Garrett EuroACE | | |
| Garrett ACE 400i | | |
| Fisher F44 Weatherproof | | |
| X-Terra 705 | | |
What is the best metal detector for the UK?
There are many different models of metal detectors, that are designed specifically for different terrains. Will you be searching in the land, in fields and pastures, and the woods etc, will you be searching the beach on wet sand? Or perhaps you are looking for a metal detector that is capable of handling all terrains. It's always better to try and answer this question initially before you find the best metal detector.
When we ask the question "what is the best metal detector?", what we really should be thinking about is what is going to be the best metal detector for YOU, thinking about what flexibility you want, how much mobility, what features it has and most importantly focused on the location and climate weather.
What can you afford? Do you have a budget? If you are a beginner and just starting out, then is it better to try with a less expensive detector until you know if it is a hobby you will stick with? Again this is another very important factor as with different budgets you will have different options.
Who will be using the metal detector?
Is the metal detector just for you to use, or is it a metal detector for a kid, or someone with restricted mobility be using the detector?
Do you need something that is light and easy to handle?
What I would suggest you do if you are trying to find the best metal detector for you personally is take a pen an paper and ask yourself some of these questions first, and write down what you are looking for. So for example, a lightweight metal detector for beach detecting with a budget of £150 – £200. Try to remember in your budget you may need headphones, digging tools and attire. Once you have done this then you can look for the best metal detector for you.
Some good things to remember while making the decision are:
Try and stick with well known established manufacturers, like Garrett, Minelab, Tesoro, Bounty Hunter, White's, XP, Teknetics etc
Avoid fakes and buy from a reputable source where your purchase is covered. Amazon, eBay, Regton, Joan Allen to name a few.
Length of Warranty and Guarantee.
What is the best metal detector for searching inland in the UK?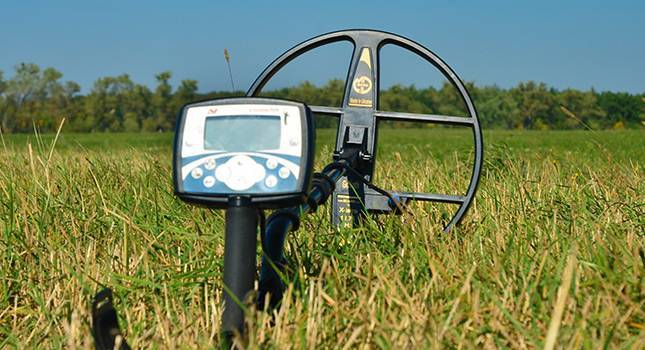 Based on a little research from friends, forums, Facebook pages and other customer reviews from around the internet the evidence would suggest the X-Terra 705 to be the most popular and successful metal detector.
What is the best metal detector for searching for the beach in the UK?
Again basing this on experience, word of mouth, forums, other websites and Facebook and Twitter mentions the AT Pro would probably be the most popular for these conditions. You should read this post for a more detailed review of beach metal detectors.
Summary
To summarise it all does really depend on what you are asking, like in all aspects of life it is a matter of preference what might be the best to someone else may not be the best for you.
You have to also consider the fact that luck plays a role in people's choices. There have been many large valuable and huge finds of historical importance found with beginner metal detectors like the Garrett Ace 150 which wasn't included in my list because there's the upgraded version the Garrett Ace 250 model.
Does it mean it is the best metal detector because somebody once became a millionaire with this detector? Certainly not.
We all have different needs in life, and we all have our own opinions. What is the best metal detector, is a question that causes many debates and much banter among friends and associates.
Ask yourself what you want from a metal detector, apart from it to find the biggest hoard ever known to mankind.
Do some research and read some metal detector reviews. If you would like any help in choosing then, please feel free to drop me an email with what you are looking for, and I will try to advise you to the best of my knowledge. We don't sell metal detectors here so you can rest assured that the advice we will give you is totally unbiased.
What is your favorite metal detector and why? Please leave a comment below.
Feel free to comment about our top picks for this year!