Minelab Go Find 20 Review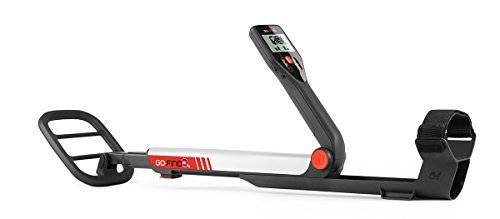 Go-Find 20 Specifications
Frequency : 7.8 kHz
Warranty : 2 Year Limited
Total Weight : 2.2 lbs (1 kg)
Sensitivity : 3 notches and levels of Sensitivity Adjustment
Discrimination : 4 Simple to follow icons – Nail, Foil, Ring, Coin
USB Connectivity : Metal Detector has a Smartphone Pro App
Coil: 8″ Waterproof 7.8kHz Search Coil
Ground Balance: Automatic
Batteries: 4 AA 20+ Hour Battery Life
Click here to download the Minelab Go Find 20 Manual
Minelab Go Find 20 Review
The Minelab Go Find 20 was designed with the beginner in mind. This simple to use one touch metal detector is a new series of metal detectors by one of the most trusted brands on the market, Minelab. Not only is it one touch but there is no assembly required, as it's fully foldable, making it easy to transport or take with you wherever you may go.
Minelab have tried to create a series of metal detectors for people on a budget, detectors that can compete with models priced at 3 x their RRP, but have they succeeded? Let's take a closer look at the Minelab Go Finds features and specs and what other people have to say.
The Go Find 20 is very lightweight making it very good for children and beginners weighing in at only 1.0kg it makes it one of the lightest metal detectors on the market today. Allowing the detectorist to detect for longer without fatigue.
Minelab have tried to make the detector as simple as possible to use, and to be honest in my opinion they really have achieved this. You can basically turn it on and go, it has automatic ground balancing built in which will reduce any interference, noise and chatter from the off. It even has automatic sensing of salt in the ground, so if you are looking for a beginners metal detector that can be used on the beach and fields and parks then the Minelab Go Find for the money is really worth it.
You can pick one of these detectors up from amazon, which is among the best prices I have found. Which is around the same price as the Garrett ace 150.  It's by far a worthy competitor in the beginners range, however Minelab have been criticised for the Go Find range. I think people are expecting too much for the price and what they had in mind when they created these detectors, If you are a beginner and want to find a metal detector for the odd day and to take with you on holidays etc then it's a good detector, however if you are going to be taking the hobby more seriously then you may outgrow this quite quickly. It does what it says on the packet nothing more nothing less.
The Good Stuff
Easy to use.
Light weight.
Compact and foldable ideal for travel and family hunting.
Automatic ground balance for great all round use.
Clear simple to follow LCD screen.
Waterproof coil.
Height adjustable.
Great for beginners new to the metal detecting world.
The Not So Good Stuff:
No pin point feature so you would need to have a Garrett Pro Pointer or something similar.
A little on the flimsy side. Could have been built more sturdy.